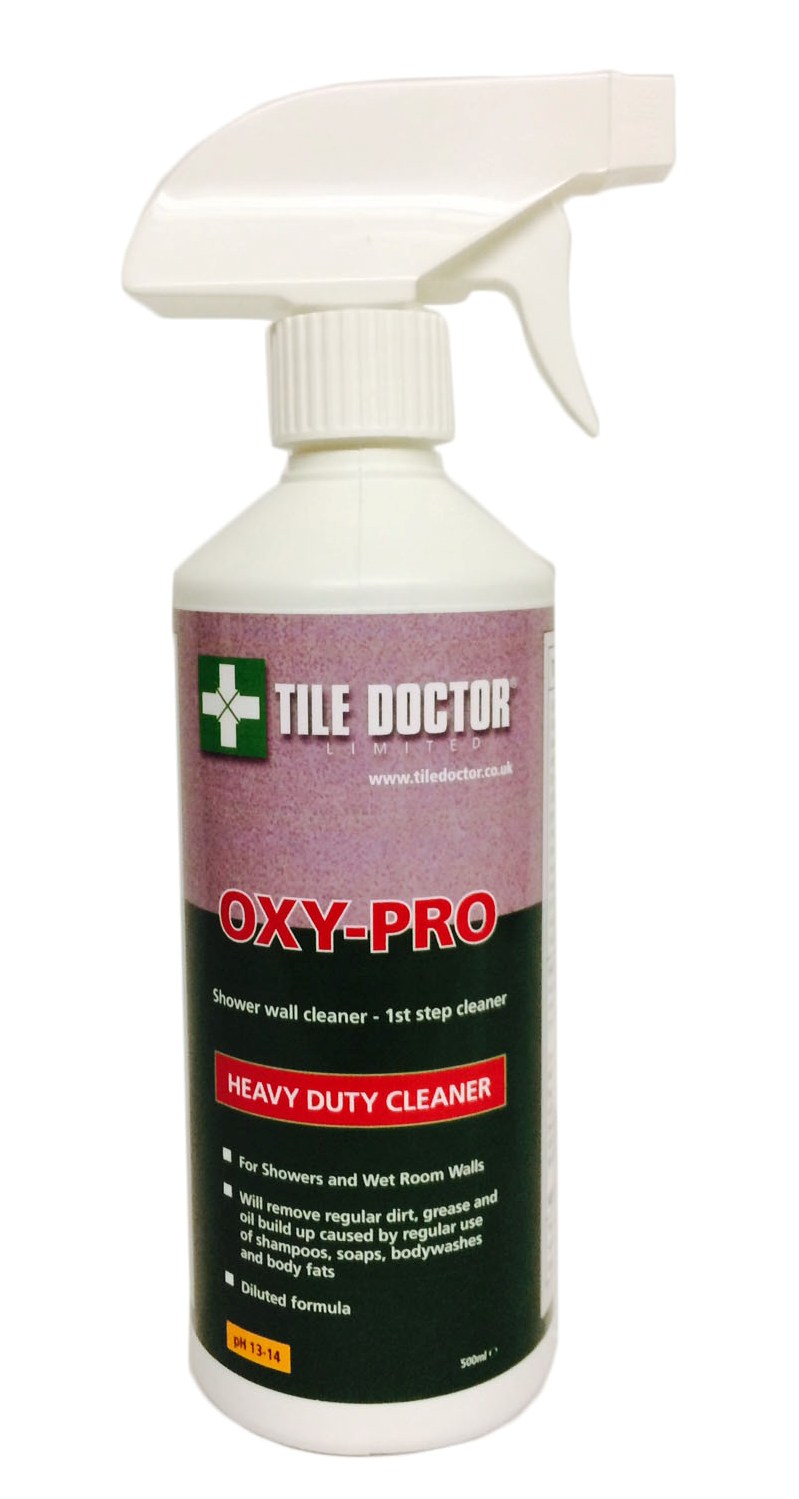 Oxy-Pro Shower Tile and Grout Cleaner
Spray on cleaning solution specially formulated for the cleaning of shower tiles
A powerful high-alkaline cleaner especially formulated for cleaning shower Tile and Grout. Highly effective cleaner that removes soap scum, body oil, mildew and algae from areas that have been neglected or subjected to frequent use.
Uses
Use on natural stone (such as Granite, Limestone, Slate, and Travertine), Ceramic, Porcelain, Quarry, Saltillo, Terracotta and Masonry surfaces.
Recommended for the following Surfaces
Brick

Ceramic Tile

Concrete Tile

Granite

Grout

Limestone

Porcelain Tile

Quarry Tile

Sandstone

Slate

TerraCotta Tile

Travertine
Shopping Information
500ml spray bottles including scrubbing sponge £7.99 each
Postage & Packing £5.50 (Incl.VAT) for 1 bottle, £10 (Incl.VAT) for two or more items.



For more information about Tile Doctor Oxy-Pro Shower visit www.TileDoctor.co.uk.